This really is my week of red isn't it?!

Sauntered into the city yesterday as I had to go buy some cheese for a wine and cheese night with my friends and then meet a boy I'm kinda seeing for lunch. Hehee.

So was meeting said boy in front of Myers on Bourke st and as I walked by....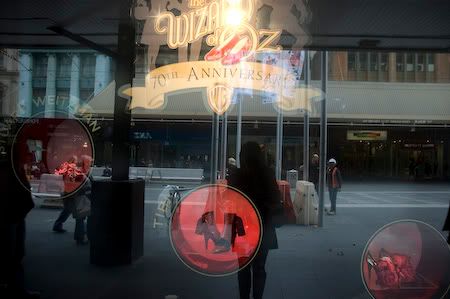 Oh my shoes.

"In anticipation of the 70th anniversary of The Wizard of Oz in 2009, Warner Bros. Consumer Products, in partnership with CRYSTALLIZED™ - Swarovski

Elements, have invited the world's top shoe designers to reinterpret Dorothy's iconic Ruby

Slippers."

And they're in the Myers windows until the 24th of May!

So of course, lots of pretty pictures of SO many GORGEOUS shoes. Enjoy darlings!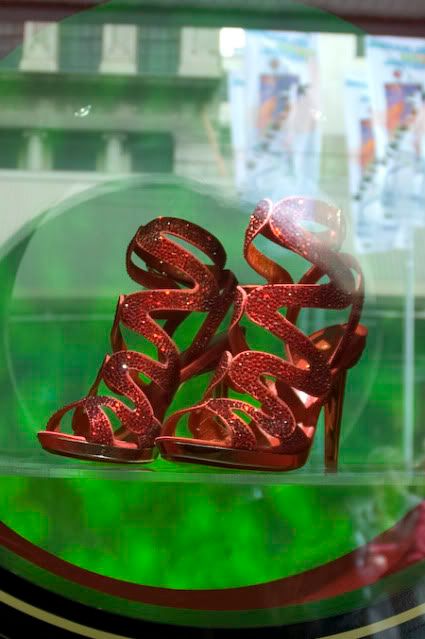 Sergio Rossi
Omgosh, I think these are my favourite. I would wear these in a heartbeat! They're so hot!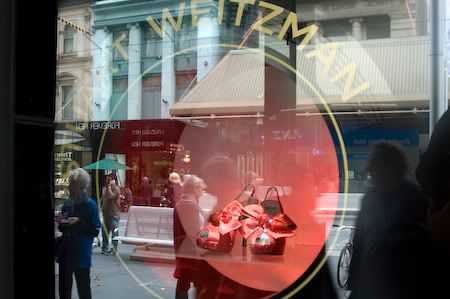 Stuart Weitzman
Sorry about the reflections guys!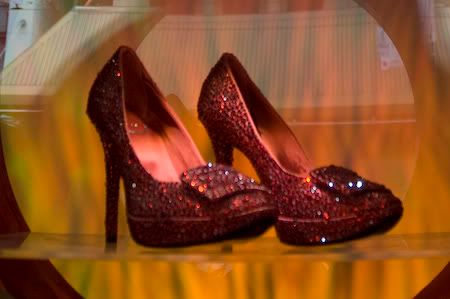 Roger Vivier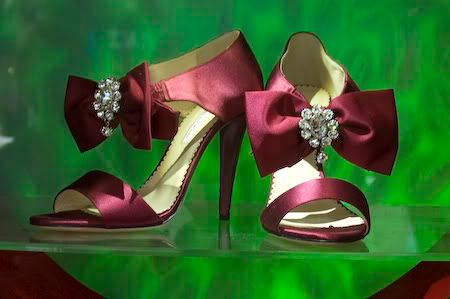 Oscar De La Renta
SO CUTE!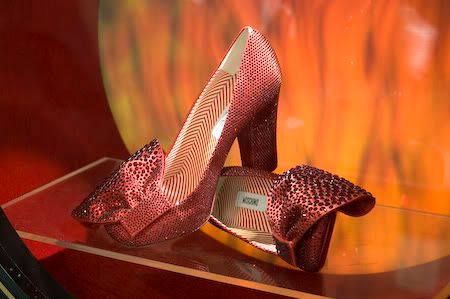 Moschino
I love these ones, I think they're just so sweet and the sculptural toe is beautiful!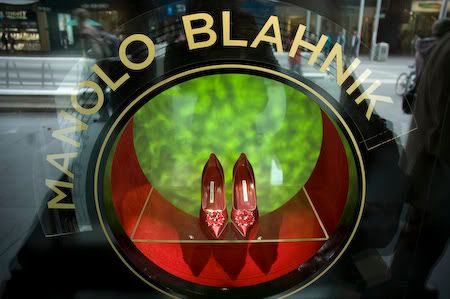 Manolo Blahnik



Christian Louboutin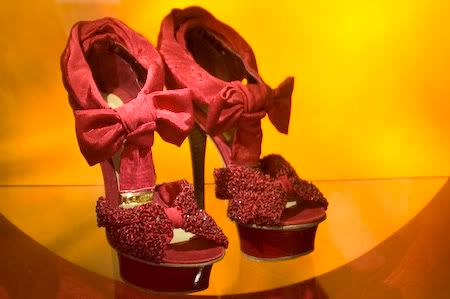 L.A.M.B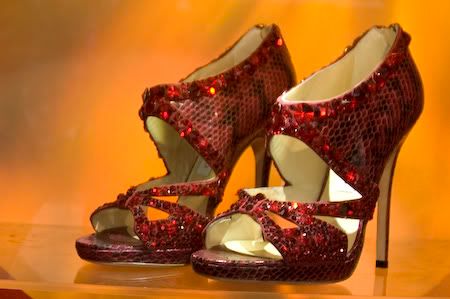 Jimmy Choo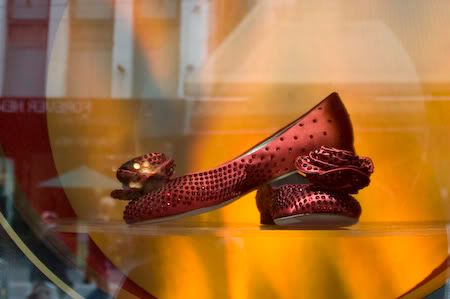 Giuseppe Zanotti
The only flats in the bunch!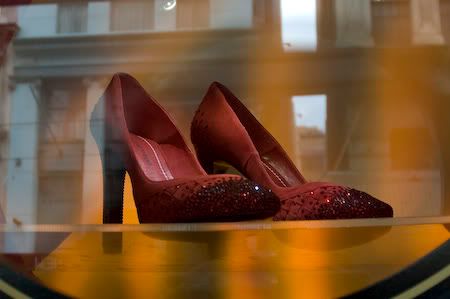 Diane Von Furstenberg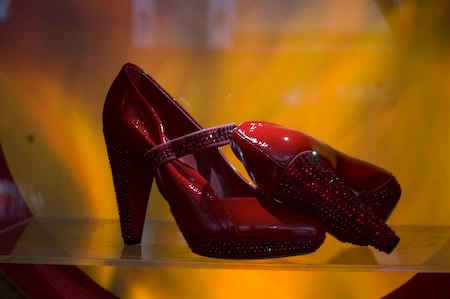 Botkier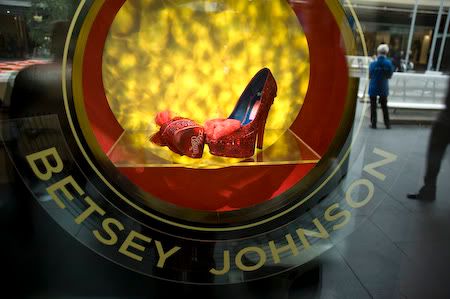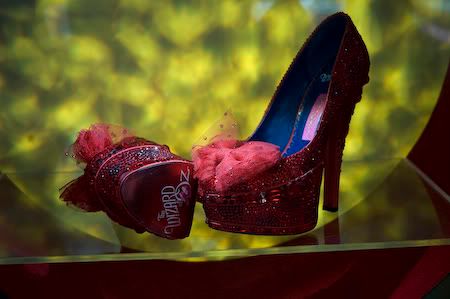 Betsey Johnson
I adore these. Waay too much for a girl's own good!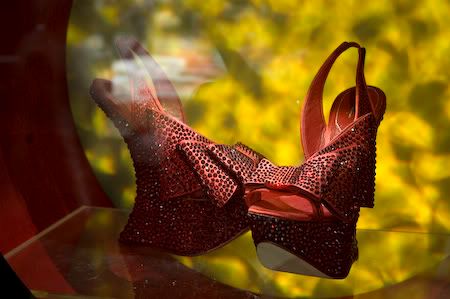 Alberta Ferreti
Loving these as well!

*sigh* Really not helping with my overwhelming urge to want to buy gazillions of shoes at the moment. I really have turned into a shoes girl.

What can one do?