I do adore Autumn, I love the colour the leaves turn, nothing more gorgeous than a yellow or orange tree that has changed a little earlier than everything else in the park.

I love Melbourne gardens and parks, it's so nice to see green instead of concrete!

So I met up with a friend today who's getting more into photography and uses me as his mentor and model. I don't really like admitting it, but I love having photos taken of me, I love taking self portraits. I'm not really sure why, I like making myself appear prettier than I think I am, so maybe it's a little exercise in self esteem? But I know I'm hardly model material. Hmmm.

But anyway, so I have my friend who is actually keen to take pictures of me, so today during his lunch break we went to the Fitzroy gardens in the city to take pictures with falling leaves and gardens!

I had this outfit planned for this sort of backdrop weeks ago, so I was so excited to actually be able to shoot it!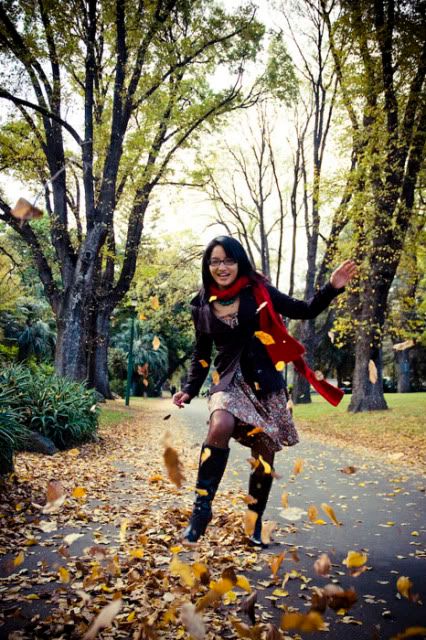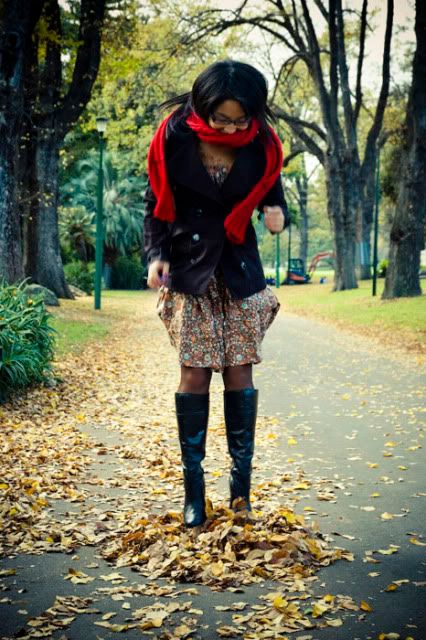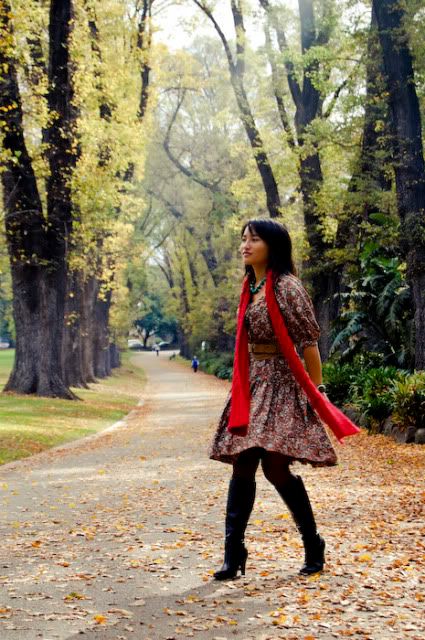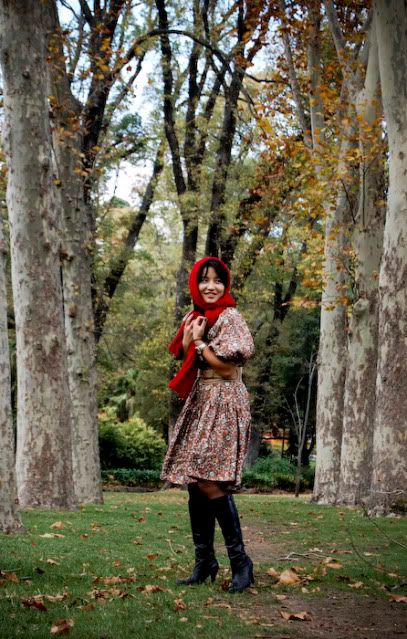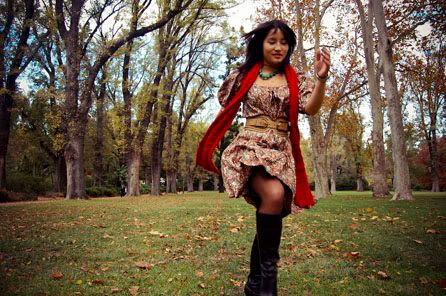 Dress - Zimmerman
Trench - Burberry
Scarf - Banana Republic
Necklace - Market in Manila
Boots - Tony Bianco
Belt - Charles and Keith

I love cooler weather fashion!