Posting up yesterday's outfits as well because I only just got home an hour and half ago! :] Greaat night and morning.

Outfit for lunch with one of my best Uni guy friends


Shirt - Mens store in Singapore
Mini Skirt - Hollister
Socks - Tokyo
Shoes - Converse picked up in Tokyo
Headband - Mimco

I've got a whoole bunch of knee high socks and cute stockings from my last trip in Tokyo that I have yet to wear much of out, so definetly got my fix yesterday afternoon with these cute pink ones! Feeling totally asian.

Outfit for a 21st Birthday with the boy I'm kinda seeing..?


Dress - Topshop
Shoes - Miss Sixty
Necklace - Market in Manila
Ring - Somewhere in Cologne, Germany

First time wearing the dress out, the boy thought it was hot, so mission was a success. :]
I love my Miss Sixty heels, got them at 70% off at the boxing day sales last year and they are one of the most comfortable pair of heels I own. I literally can dance in them all night!

What I'm wearing today.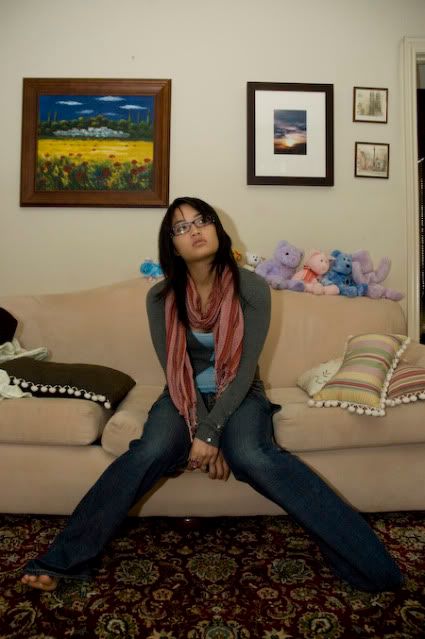 Singlet - Abercrombie and Fitch
Cardigan - Zara
Jeans - Uni-qlo
Scarf - A shop in Asakusa, Tokyo

Having a super lazy day, I spent all morning in bed, which I NEVER do, but when you got good company who's too complain?

I love my boyfriend jeans from Uni-qlo, I tend to feel really sexy when I wear them, they're just so comfortable. Need a break from the skinnies once in a while!