I really do have a thing for red and black these days...

But I wanted to wear my new AA dress!

Going out for dinner with my Grandma, brother and aunt soon for mother's day. My actual mother, is very lucky enough to be spending her day in Paris! Thinking about it...she spent Mother's day in Paris last year as well!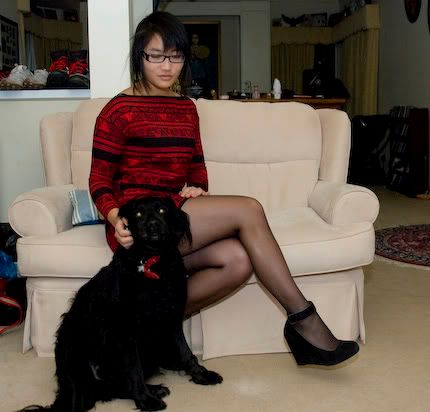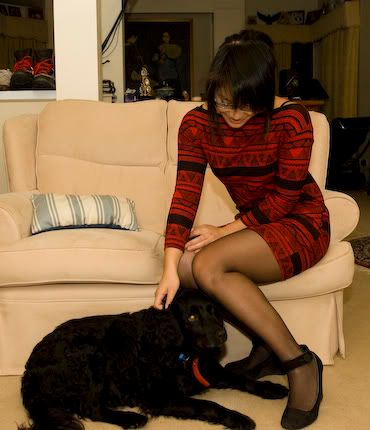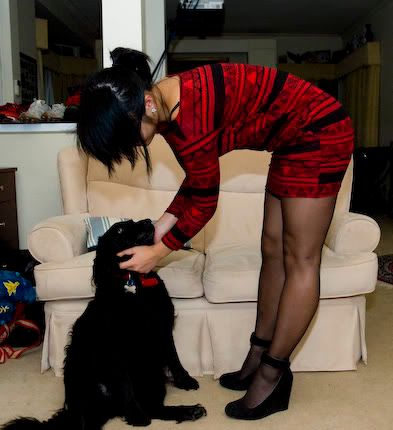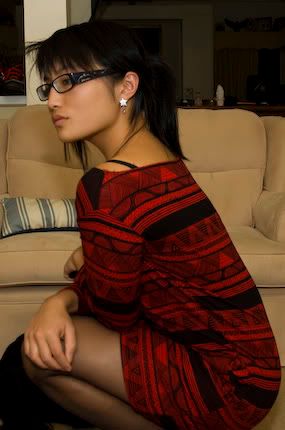 Dress - American Apparel
Shoes - MNG
Tights - Celine
Earrings - Dior

My (12 year old) puppy dog wanted to join me in the shoot! His name's Blackie and he loves everyone! He even matches my dress with his collar, style is obvious in the family!

Happy Mother's day to all the beautiful mother's today!