I have to wonder why I've never explored the Degraves St underground section.

It's so darn cool!

I initially popped down to look for a zine I was recommended which talked about the differences between macarons and macaroons (the foodie in me loves this stuff), but I also remembered that there was a jewelery store I had heard about, but never gotten around to visiting.

Corky Saint Clair, is just adorable. Whilst carrying adorable, cartoon-esque necklaces, quirky and whimsical cufflinks that belong to their label, the store also has some other amazing designers.

Corky Saint Clair's stuff though, is so reasonably priced, I'm thinking of going back tomorrow and picking up a couple of pieces for myself...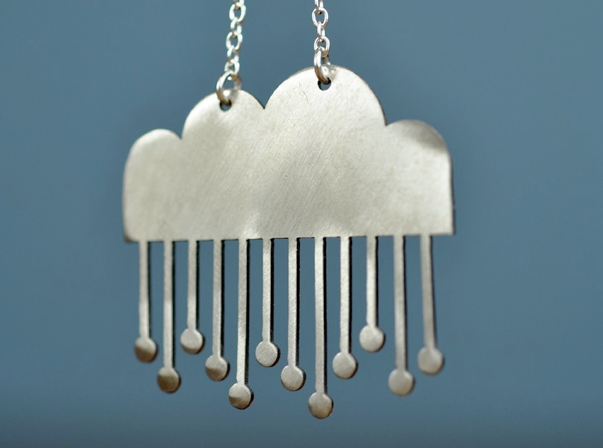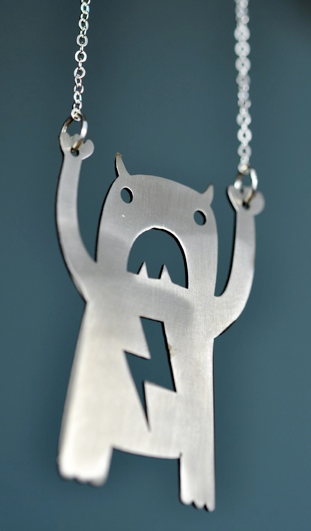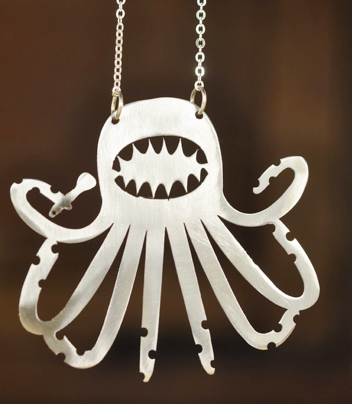 It's a karaoke octopus! Too good!

They also have some Victoria Mason pieces which I quite liked....




And there were these great necklaces with cast hearts and livers, but along with Victoria Mason, they were a wee bit out of my price range...

Check out Corky Saint Clair's website here and see the rest of their stuff hey?

shop 3 campbell arcade, degraves street subway, melbourne 3000