Yessssss.

I had to buy a new battery charger for my macbook pro cause I somehow exploded my old one at work...

Naturally being from Apple that set me back a fair bit.

But then I was in the mall in the evening and happened to pop into Aldo.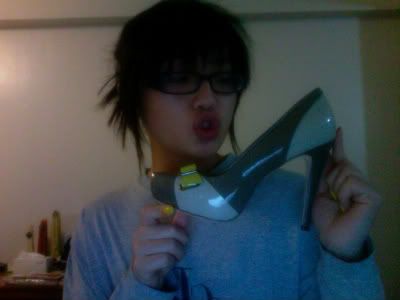 What's a girl to do when a pair of shoes she's been eying since the beginning of the year are in her size and are on sale (albeit a small sale, BUT A SALE NEVERTHELESS).

Oh how I missed you super high heels!