So I saw a pic of this the other day....
And went *GASP*, it reminds me so much of Burberry's Spring campaign as well (see below)! Just a little bit edgier. It's not usually a good thing when one campaign makes you think of another hey? ;x Oh Gucci.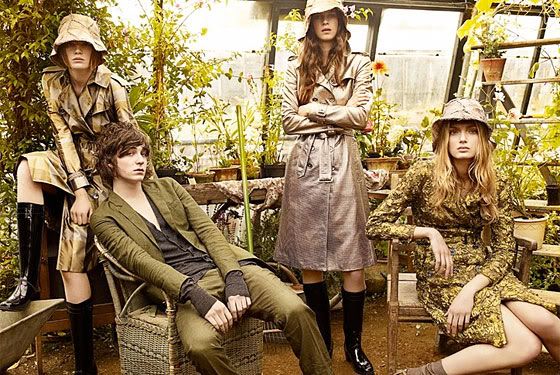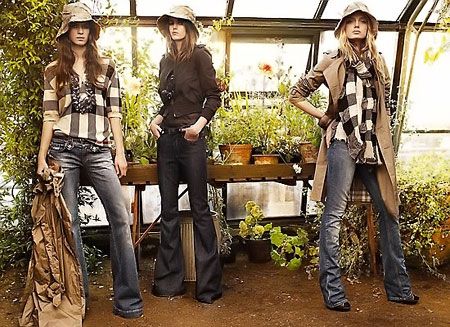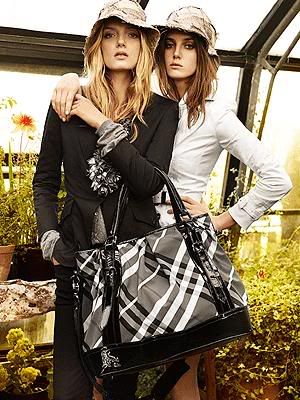 (I LOVE that bag.)

Although I honestly have to say, I think I like Burberry's campaign better. I love how...organic it all is. The lighting and styling, feels so clean and is awfully refreshing when you live in a concrete jungle. It's a little bit ironic when you think about it since their previous range was so...metallic and heavy (my mum couldn't stand it), kinda winter gladiator. Hahaa! :]

Also found out the campaign was shot by Mario Testino. Hmm. Maybe that's why I'm enjoying the photos so much. :]

Oh man when I was in Japan... Burberry Blue Label. SO CUTE. I absolutely fell in love with a pair of shoes and a couple of dresses. Ah! If only I had more extra spare hundred dollars lying around!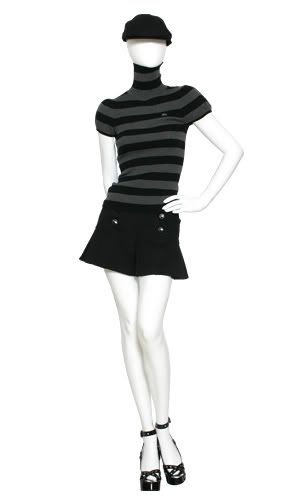 Just SO chic, I kinda wish I had naturally slim limbs for this look. Oh well. Maybe I'd do it with skinny jeans instead :]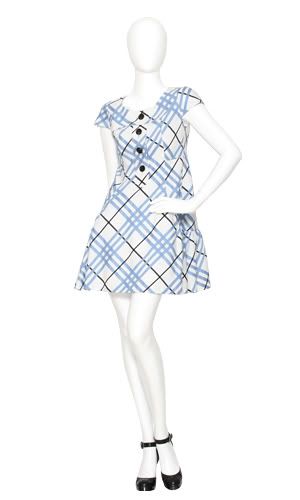 I can't find the pink version of this, BUT OMGOSH SO CUTE!

I honestly don't usually like Burberry, cause the typical Burberry check I find is a bit tooo obvious for me, but I love what they have in stores right now. :]